Address:Bldg 3,Block 1, Jiademaluan Industrial Zone,Tongfu West Road 67,Tangkeng Community,Pingshan New District Pingshan office,Shenzhen Guangdong City.
TEL:0755-89523800
FAX:0755-89529961
NETWORK:http://www.szjianghui.com
E-mail:Caig@szjianghui.com
Long Park, 2011 New Year's Day barbecue tour
Long Park, 2011 New Year''s Day barbecue tour

In order to enhance the team spirit of our staff we Jianghui Gong, a deeper understanding of each other so that we promote the exchanges between each other, thereby enhancing the company''s cohesion. We organized the staff to the Dragon Park barbecue. January 1, 2011 (Saturday) morning, carefully planned and prepared, we went to the Dragon Park barbecue.

I. planning before the event, our company began plans to organize an outdoor event, after the discussion of the office staff, and extensive collection of other views of staff, to finalize the long garden barbecue, and to develop a viable program of activities.

II. Preparation "Forewarned is forearmed, without prejudging the waste!" In order to organize an event must be to do all the preparatory work. First, we held a seminar to discuss the barbecue place and date and discuss procurement related matters, events and notes, etc., we unanimously adopted in the case, announced to our program of activities to do activities to mobilize and make a detailed division of labor, and individuals.

III. Official activities. At 07:30 on January 1, we set in front of the company, starting time 08:00. After about half an hour or so, we went to a destination - Long Park. To where we first carried out after the group, because more the number of total points of 12 groups of eight individuals that scene is really mighty. Then we conducted a food group by each team leader to receive food. Then we started to clean the point of combustion of carbon materials and start grilling. We played very happy, everyone smiling, the atmosphere is very harmonious. Eat, of course, will not forget entertainment strategy. 13:00, we conducted a tug of war, that really makes competition fierce ah, tug of war, and cheer, and all the red in the face, sweating profusely. Close to 16:00 a successful conclusion, with everyone back to the company, the evening held a dinner event.
Four of the event meaning. Through the barbecue, put down another dull, boring work, happily playing time, eating time. At the same time, the activity also increased communication between employees, enhance employee collective sense of honor, so we are much more love for our community; to strengthen solidarity and cooperation of everyone. The event was very successful, and bring us a lot of fun, brings us full of passion, unity and our own hope in the coming days, we also have the opportunity to do such activities.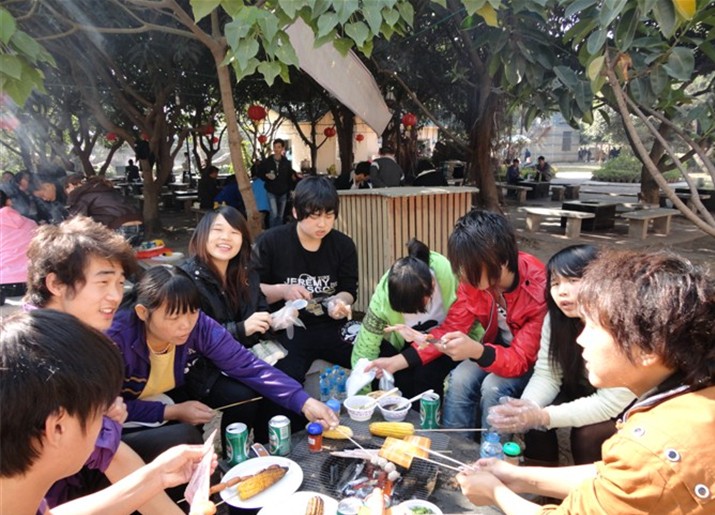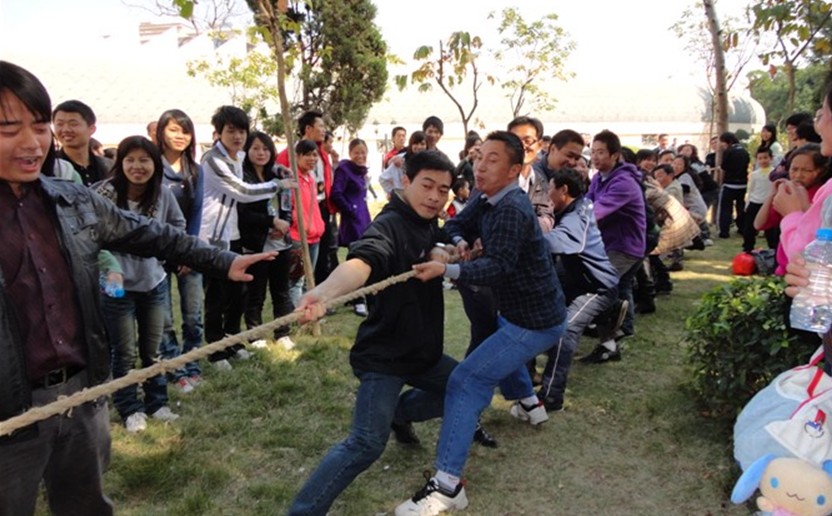 Copyright 2011 Jianghui Gifts Company Limited All Right Reserved
Address:Bldg 3,Block 1, Jiademaluan Industrial Zone,Tangkeng Community,Pingshan Street,Longgang District,Shenzhen City,China
TEL:0755-89523800 FAX:0755-89529961